... New American Songbook ...

School Outreach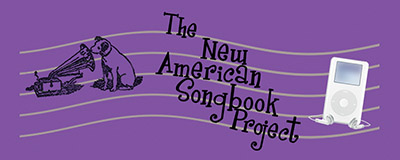 UPCOMING
LECTURE / DEMONSTRATIONS
2017
Saturday May 13th
Jazz in the Neighborhood, Novato
3:00-5:00pm
WHAT YOU CAN EXPECT...

Our Ensemble members are not only compelling performers,
but also highly experienced teachers in both private and
classroom settings. We will guide your students
through an unprecedented range of approaches
for re-inventing jazz standards and gems of
American popular music.
(The Music Director has been teaching since 1974.)
For K-9 presentations, in a typical 50-minute time block,
we have found that performing four pieces works best.
We then provide a walkthrough of
the evolution of our arrangement by presenting first
the original recording, and then our transformed version.
Lastly, we field questions from the students,
drawing from each of our performers' rich backgrounds.
For our music-specific high school and college presentations,
we offer a more detailed overview of
different approaches to arranging,
and how those can lead to new vehicles for improvisation.
Our mission is to inspire these students
to create their own arrangements
of not only what we present,
but of their own generation's popular music.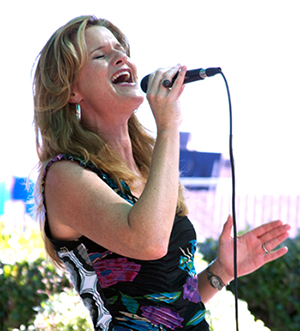 Rocio Guitard - vocalist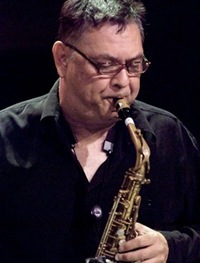 Alex Murzyn - saxophonist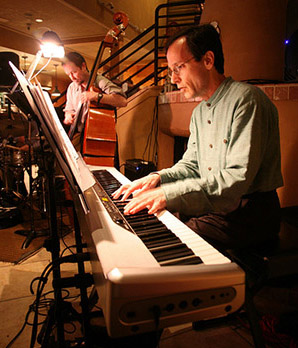 Michael Smolens - pianist and arranger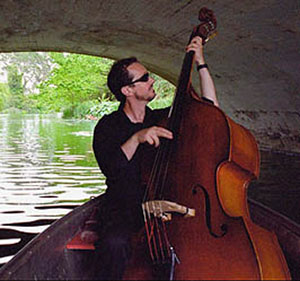 Fred Randolph - acoustic and electric bassist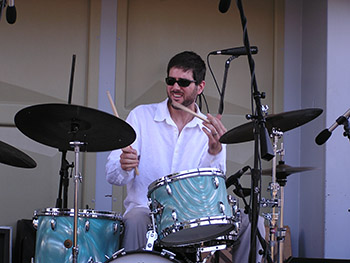 Greg Wyser-Pratte - drummer
ARRANGEMENT EXCERPTS
1) "Satisfaction" (jazz waltz/double-time swing/funk) 2:32
(K. Richards/M. Jagger)
2) "It Might As Well Be Spring" (up-tempo swing) 1:43
(R. Rodgers/Hammerstein)
3) "Witchcraft" (funk ballad) 2:37
(C. Leigh/C. Coleman)
4) "Moon River" (bossa-nova) 1:45
(H. Mancini, arr. by J. Eskridge and M. Smolens)
5) "Blue Skies" (funk ballad) 1:27
(K. Goss/B. Murphy/S. Vaughn)
6) "Angel Eyes" ('Coltrane swing') 3:14
(M. Dennis, E. Brent)
7) "Authenticity" (ballad) 2:50
(W. Hunter)
HISTORY OF
LECTURE / DEMONSTRATIONS
2012
Sunday June 3rd
House Concert at Second Sight Music Studio, Berkeley

Friday March 30th
Cabrillo Elementary School, Fremont
Friday February 17th
Warm Springs Elementary School, Fremont
Sunday November 4th
Piedmont Concert Series, Oakland
2010
Hillside Concerts in Berkeley
November 6th
LETTERS OF RECOMMENDATION
"Michael's performance here at the Hillside Concerts in Berkeley
was extraordinary! All of the players are quite accomplished—
the sax player was just amazing. What I found
most interesting is how tight the group is, and how well
the re-treatment of these old tunes (most of which I knew)
turned out to be. I would encourage anyone who is into jazz
music or even into some forms of popular music,
such as Joni Mitchell, to hear this group."
—Robert Cowart
(host of Hillside Concerts in Berkeley
following the group's November 6th, 2010 performance/lecture)
"The quartet was terrific.
A real treat!"
—Shirley Sisk (Executive Director of L.O.V.
[League Of Volunteers]
following the group's April 11, 2010 performance)